The Steelcraft propeller
The Steelcraft propeller is tailor-made for your boat, with a focus on fuel consumption, speed and comfort. Our goal is to deliver propellers that are optimized for our customer's needs, allowing them to take full advantage of the boat's capacity.
The Steelcraft propeller is made from Duplex steel, which is twice as durable as regular stainless steel. Because of this, our propellers are hard-wearing and durable. Using Duplex steel also means that the propeller can be easily repaired in the future.
Delivery time: 4-6 weeks
Dimensions (inches): 16"– 35" in diameter
The shaft dimensions are made according to customer requirements
The blade pitch is set to fit the boat model, engine and gear box
The propeller is always dynamically balanced with precision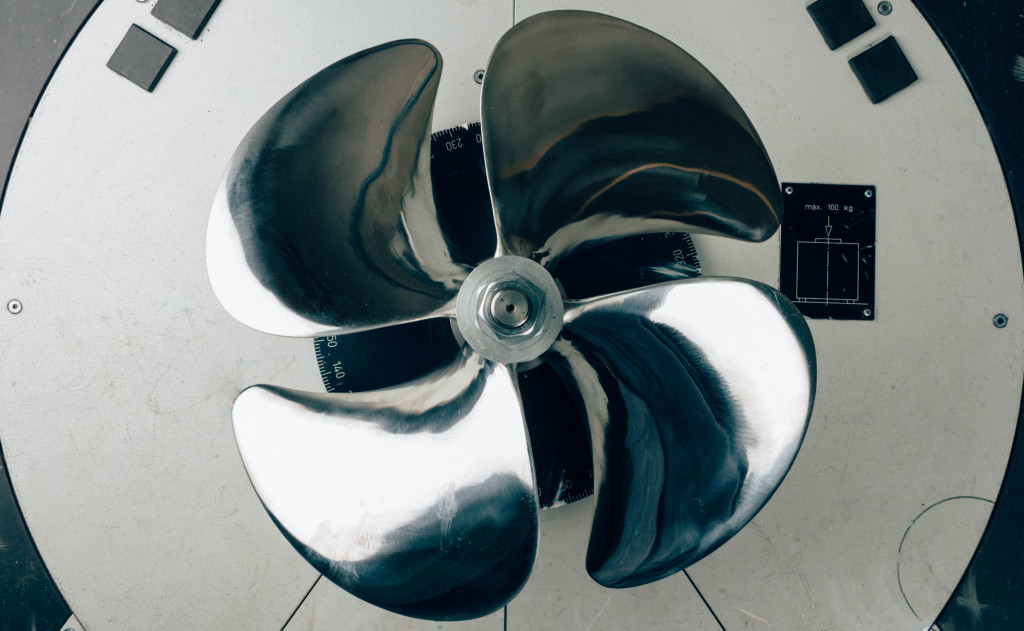 Our propellers are used by people who demand the very best
Steelcraft propellers can be found on boats that face the harsh weather conditions of the Nordic winter. Some of our larger orders include:
Kewatec Aluboats: Pilot boats, taxi boats, oil spill response vessels, Meritaito: Barges used in salmon farming
Marine Alutech: German police boats
Juliet Marine: Ghost – American stealth ship
See what our customers have to say about the Steelcraft propeller
Made in Finland from nearly a century of combined industry experience
In the 60's our mentor, Fjalar Åkerblom, noticed that there was demand for a more durable propeller. Fjalar was a partner at waterjet-manufacturing company FF-jet, now a part of Rolls-Royce, where he spent most of his time developing new water jet impellers. Fjalar's passed on his experience and knowledge to Björn and Markus in the 90's, and Steelcraft . The Steelcraft propeller was born in 2008.
"At Steelprop Finland we're flexible and adaptable, to make sure that we are always are one step ahead. We adjust to new circumstances and create opportunities from existing ones. Our dynamic way of thinking and acting creates the best conditions for success." – Jonas Anderssén
---
Custom made propellers for pilot boats
Our propellers are mostly made for commercial vessels with high demands on durability and riding comfort.
Pilot boats require durable boat propellers. They are often in use year round for more than 2000 h/year, and must, therefore be able to cope with thick blocks of ice and other hazards of winter boating. This makes the Steelcraft propeller an excellent choice for pilot boats. The propeller is made from Duplex steel and can withstand much harder hits than common bronze propellers (brass). The Meritaito oil spill response vessels must, for instance withstand 20 centimeters of congelation ice.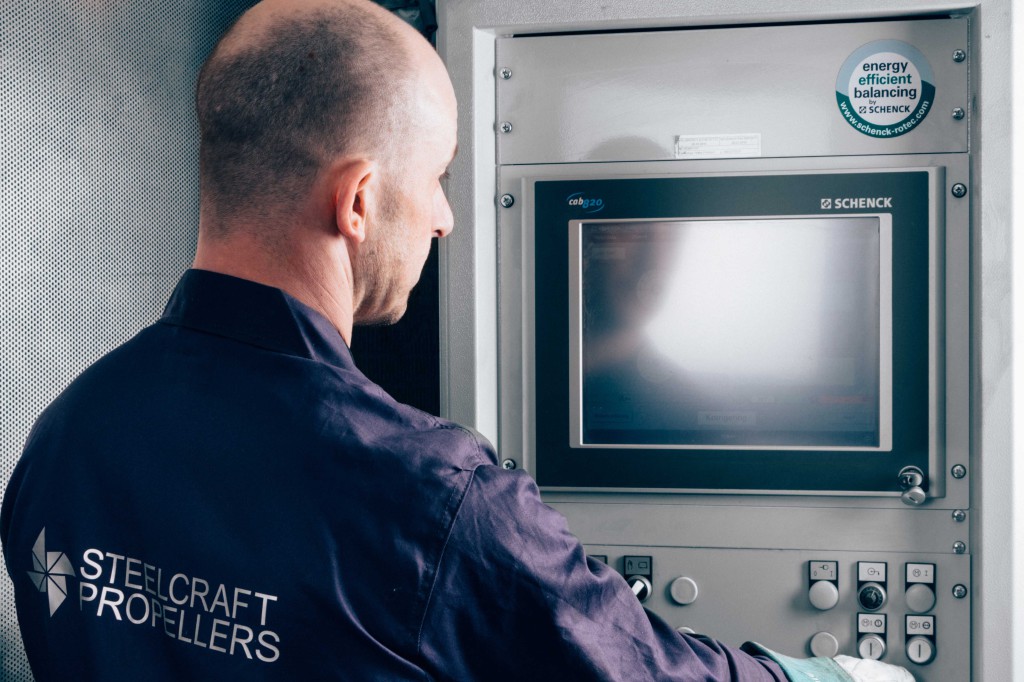 The propeller also needs to be efficient. That's why precise calculations are made before construction, so that the tailor-made Steelcraft propeller meets all of the customer's demands and fits the boat perfectly. With this careful planning we are also able to lower the boat's fuel consumption.
---
A reliable propeller for pilot and police boats
Our propellers can be found on a wide range of commercial vessels, including police, emergency, pilot and taxi boats. The Steelcraft propeller has proven to be an excellent choice for boats in need of a safe and quiet propeller. We consider the boat's full potential in the manufacturing process in order to maximize the efficiency of power delivery from the engine. In this way, we also lower the boat's fuel consumption. The blade pitch is set to make the boats quieter and give them a better grip in the water. Thank to the Duplex steel the propeller is very reliable, and a smart and safe choice for commercial vessels.
---
A quiet propeller for leisure boats and yachts
Many customers are surprised by how quiet the Steelcraft propeller is compared to mass produced boat propellers. The custom made Steelcraft propellers are, therefore, an excellent choice for leisure boats and yachts that want less noise and more speed. The propellers can be made for leisure boats and yachts up to 30 meters long.
The backward inclined blades make for a quieter boat, as the sound from the propeller is brought backwards and not up into the hull. By setting the blade pitch to match the boat model we are usually able to increase the boat's speed significantly. A tailor-made propeller with a perfectly adjusted blade pitch gives maximum effect from the engine and leads to lower fuel consumption.
Tests done with a 11 meter Korsö Marine showed that the Steelcraft propeller increased the maximum speed by 2-3 knots, while simultaneously and significantly lowering the fuel consumption.
---
Excellent propellers for fishing vessels
The Steelcraft propeller is manufactured to withstand hits from ice and groundings in shallow water. Because of the Duplex steel, the propeller is many times as durable as regular bronze propellers. The Steelcraft propeller is well-suited for harsh weather conditions and the Nordic winter. If the propeller is damaged by bottom hits, it can always be repaired. We understand that time is of the essence for those who depend on their boats to make a living, so we provide the fastest service possible. We also tune the propeller until the customer is satisfied.